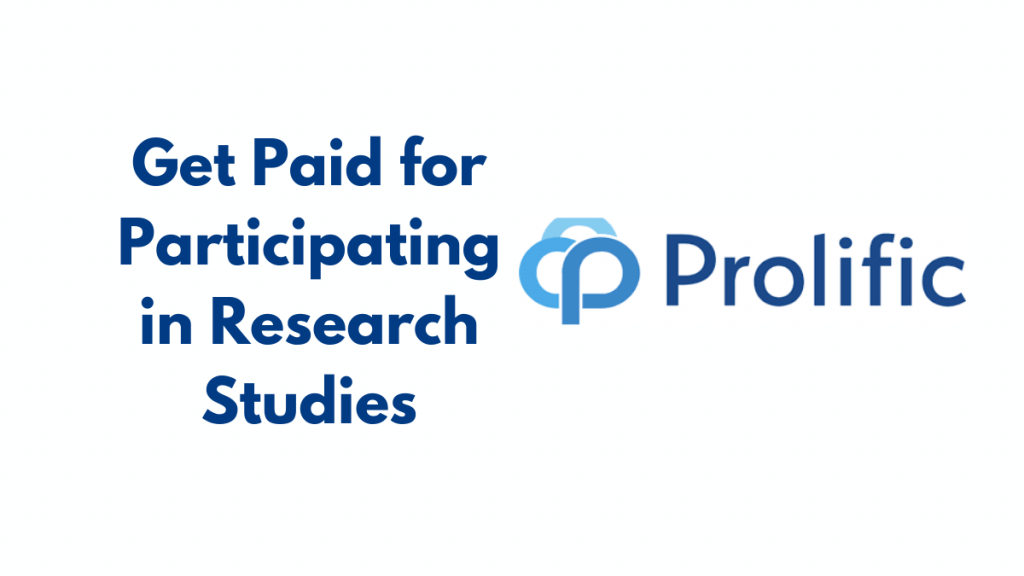 Prolific Academic Ltd is an England-based company, they have their website www.prolific.co under which they allow researchers all over the world to gather important data through Prolific Survey.
Participants like you and I can easily sign up on their website, fill up basic details, and start taking part in interesting online surveys.
Getting paid for surveys:
Prolific survey website values the time of the participants who take part in online paid research studies, they pay at least 6.50$/hr. Depending on the time of the online survey the participant gets paid accordingly.
The minimum amount you need to cash out is 5 Euros, Yes Prolific pays in Euros considering it is an England-based company. You can cash out via Paypal once you reach the threshold amount. 
How much you can earn from prolific:
I did my own research on this and found out that it depends on where you are based, the details you have filled in the "about us" section, and the time of the year.
There is a subreddit called "Beer Money" where people discuss on a daily basis what I found that on average people earn at least 35 euros and a maximum up to 100 euros on a monthly basis. There is also a bonus option available for researchers, They give it to the participants If they like the answers provided by you or maybe they are feeling generous that day 😀
Note: Prolific is available mostly for US and UK participants and people from other countries may or may not be eligible for it.
The image below shows the country of participants that are active or available on Prolific

How to get alert for new prolific studies:
Prolific Studies do not last long and the user needs to be very quick in participating in them. The below image shows the place where you will see new studies.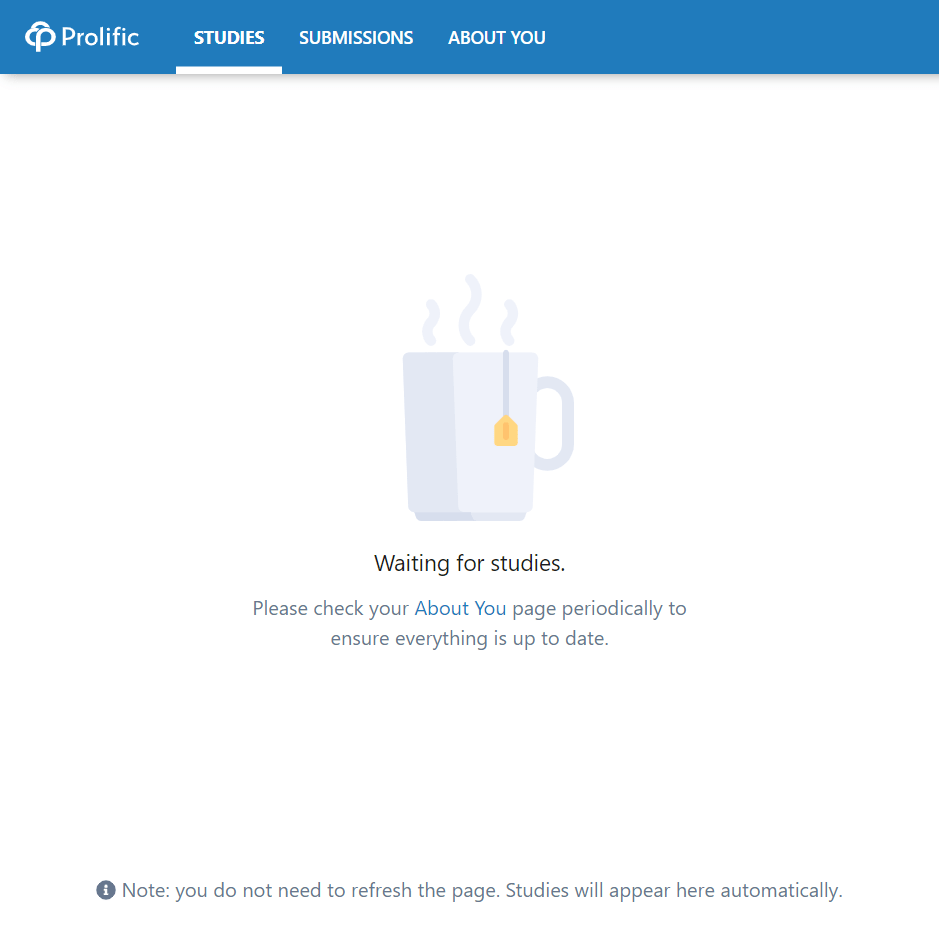 As you see there is written "Waiting for studies" and any new study will appear in that section, there are limited seats available for each study and it fills out almost Instantly.
People always complain "why are prolific studies always full" so there is a tool in the market called "Prolific assistant" it is an extension available for Chrome and Firefox browsers
The extension helps you monitor new studies on prolific websites and alert you.
Features of it Include:
– Desktop notification for every new study found.
– Displays how many studies are available on the extension icon.
– Shows the last time studies were checked for.
A prolific survey notification extension is a must if you want to earn some good money.
Prolific reviews: Is prolific legit?
Absolutely. I am new to this website but have earned 12.33 Euros in the first two days Itself. It is not like other surveys or study websites where they will ask you qualification questions and waste your time.
If you are able to participate in the given time frame and answer all the questions honestly then the money is 100 % yours. It is backed by Oxford University Innovation and Y Combinator which is enough to trust this website.
Faqs:
1) Can you use your mobile phone to complete surveys/studies?
Yes and No both. Some studies are easy and can be done from mobile whereas other studies need webcam and for that computer is a must.
2) Is there any official prolific mobile application?
No official application is available for mobile phone users.
3) Are there any sites similar to prolific?
Testable Minds, YouGov, Respondent, and crowdtap are some websites.
4) How long does prolific takes to pay?
Once you reach the minimum threshold of 5 Euros, It is almost Instant via PayPal or takes up to 3 to 4 days.
5) Why my prolific study is not getting approved?
After the participant submits the study the researcher is expected to either approve or reject the submitted study within 24 to 48 hours.
The prolific website gives the researcher a time frame of 21 days to review the study. If the researcher does not review the system will automatically approve all unreviewed submissions and the participant will get paid automatically.