Today I will talk about Feedbackity where you get paid between 4$ to 8$ for watching films and giving your honest review.
What is Feedbackity?
Feedbackity is a platform for Independent filmmakers who are looking for an audience that can give an honest review before the launch of their film.
The reviews help them make necessary changes and improve the overall film project.
What problem Feedbackity solves?
Independent Filmmakers often ask friends & family members to review their films. Feedback given by them is more casual and is not 100% useful.
Adam Rabinowitz who is the founder of Feedbackity provided earning opportunities to people like us who are willing to watch the film and give an honest review.
The filmmaker gets accurate feedback and we get paid. So it's a win-win situation.
How to become a Feedbacker?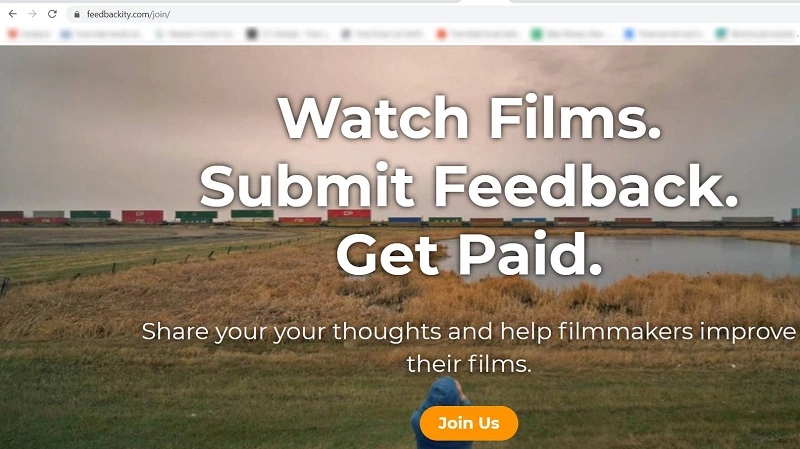 Become a feedbacker by Completing your profile details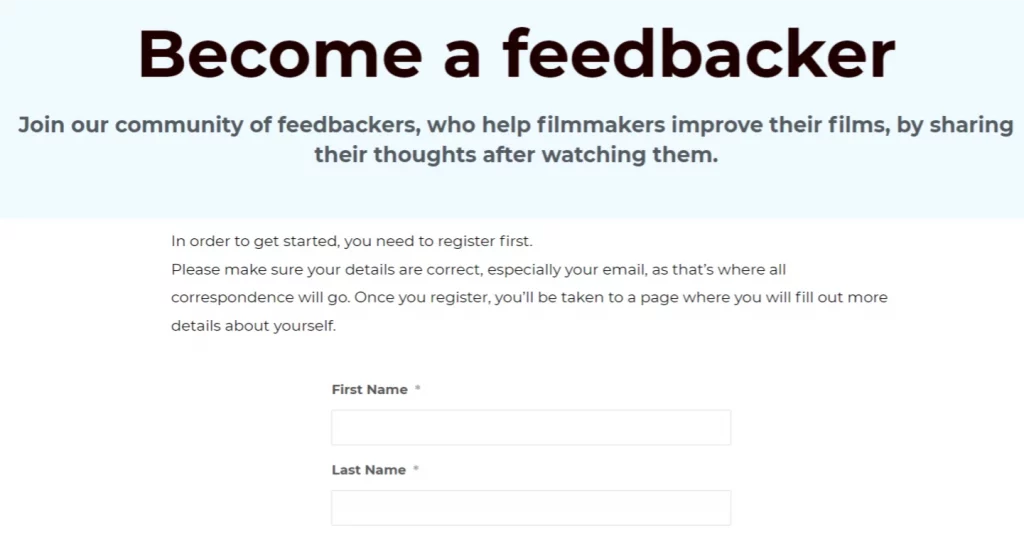 Thats it. As soon as they need your first feedback they will email you. (Nothing to do from your side).
Types of Feedbackers on Feedbackity
There are two types of feedbackers on Feedbackity
First Time Feedbackers: Anyone who joins Feedbackity starts as a first time feedbacker and they do not get paid for their first feedback.
The first feedback is verified by the team for quality and once approved they become verified feedbackers.
Verified Feedbackers: If your first feedback as been approved, you become a verified feedbacker. You will now get paid for your next feedbacks.
Earning opportunities on Feedbackity
Personally, I never received any feedback opportunities from them but If I do, I will update you about it.
After reading a few Reddit comments, Many users have registered as a feedbacker and most of them never got any earning opportunities.
The company is relatively new and they have very few projects in their hand. As the company grows there will be new earning opportunities. 
On their website, they claim to give 4$ to 8$ per feedback (Depending on the length of the film).
Is Feedbackity worth it or not?
Creating an account takes hardly two minutes. If they want to take your feedback they will email you. You do not have to check their website regularly. 
My honest opinion will be to create an account and forget it. If a new opportunity arrives, you will get an email.
You might have good earning opportunities in the future. There are few people on Reddit who have earned from this website.
Conclusion
Feedbackity is a website that pays you for watching short films. Getting started with Feedbackity is very easy. They are relatively a new company and thus have very limited projects in their hands. Although the earning opportunities are limited, there are high chances of Improvements in the future.