Surveyeah is a website that pays you for completing surveys. It's available globally & provides you with a good earning opportunity.
They have amazing customer service and modern website design that one must explore. The founder himself sends you new surveys directly in your inbox.
This Surveyeah review will be an in-depth analysis of the website with payment proofs so you know the website is legit.
I believe in taking action. Click the below button, Join Surveyeah & follow along.
JOIN SURVEYEAH!
What is Surveyeah?
Surveyeah has partnered with various market research companies & offerwalls. They provide them with a platform to show their survey.
Users like you become a member of Surveyeah & give their opinion on various topics. They are compensated for their time with points that are convertible to their country's currency.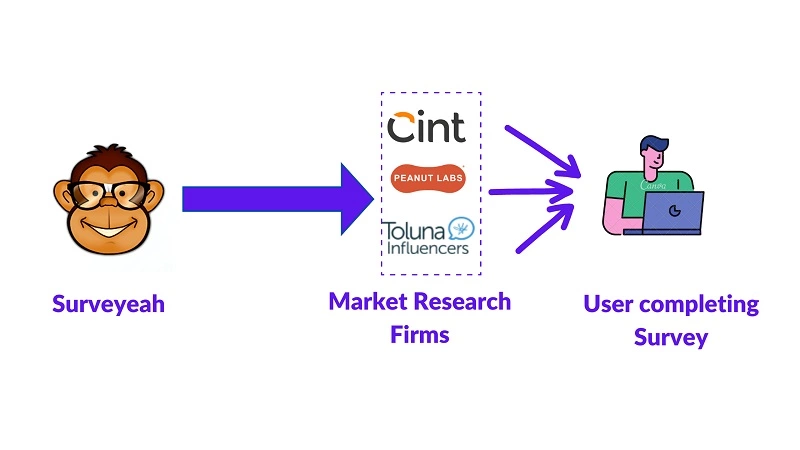 As shown above, Surveyeah has tie-up with Cint, Peanut Labs, Toluna & Many other market research firms.
User needs to find which survey provider is worth the effort & has fewer rejection rates. It comes with experience and using the survey website for a long duration.
So that's the basic concept of Surveyeah. Register, Complete Surveys & Get Paid.
Is Surveyeah Legit or Scam?
Surveyeah is not a scam & is a legit company located in Milan, Italy. Surveyeah's parent company name is Tradatech SRL & the name of the founder is Nicolò Fisogni.
They were established in the year 2013 with Tax code and VAT number 08335940964. They currently have 2 million+ registered users.
The above information plus the available payment proofs on the Internet (Included below) are sufficient to show that they are not doing any frauds & you can safely use the website and get paid for your efforts.
Still, have doubts? You can reach out to the founder directly using the email address: [email protected]
How does Surveyeah work
Surveyeah is available in 123+ countries. They offer different panels for different countries, which helps them provide a good user experience to the user with relevant surveys and gift cards.
1) First, you need to create an account on Surveyeah & Signup.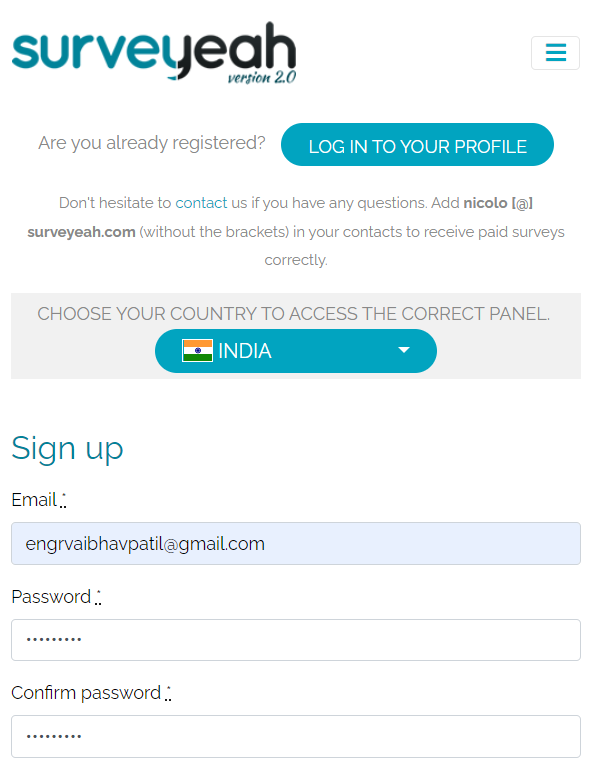 2) The next part is to complete your profile. They have questions on 16 topics, make sure you complete them.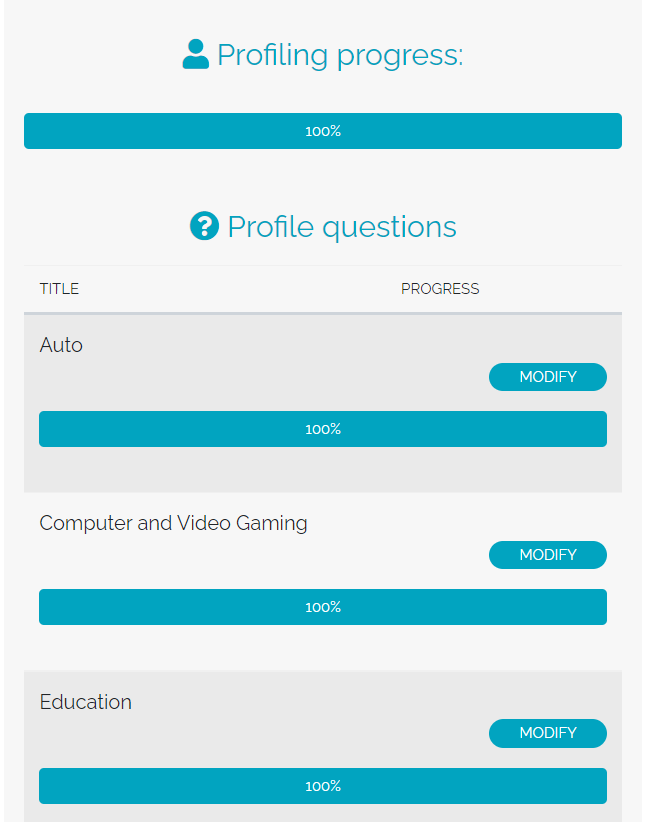 Completing all the profile details will help you get surveys that are relevant to you with a high success rate.
3) Below you can see the main navigation menu of Surveyeah.

Most of the menu items are self-explanatory.
In the Surveys section you can check the available surveys, the points earned & the time it takes.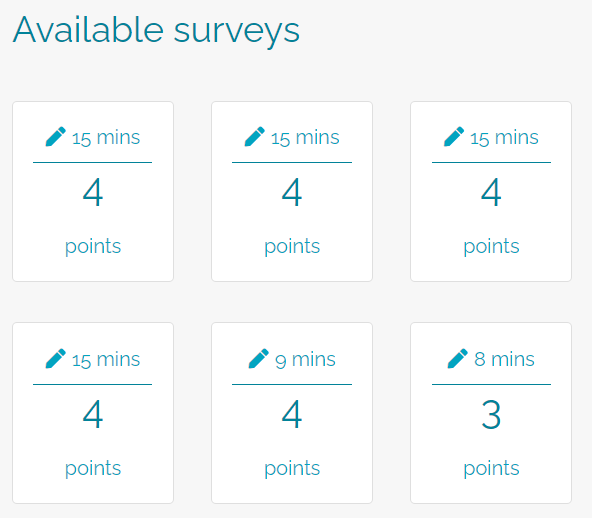 In the Prizes section, you will see the rewards available for you to redeem once you reach the threshold.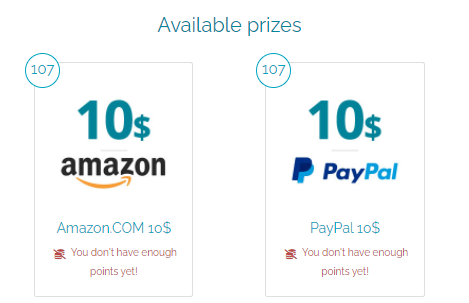 In the History section, you will see the surveys you completed & the points allotted.
4) Completing surveys is easy but here are a few things to keep in mind.
Add [email protected] to your contacts. They often send survey invitations via email & If they land in the spam folder you will miss out on earning opportunities.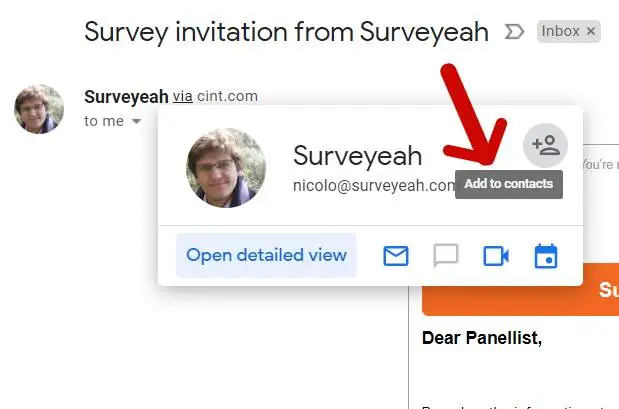 Although you can complete surveys from mobile, Surveyeah recommends you use the desktop to avoid compatibility issues.
While you participate in surveys they often ask some preliminary questions that are qualifying in nature. You need to take hints & answer accordingly.
For example: 

- If they ask, If you are the decision-maker in purchasing X product, you need to answer YES. 

- If they ask, Do you eat choclates, watch netflix etc, You need to answer YES because the survey will be most likely around it. 
Surveyeah redirects you to different survey panels such as Peanut labs, Opinionworld, Toluna, Pollfish etc. Not all the panels are worth your team. Find the right survey panels that have low disqualification rate.
Try to answer surveys as soon as they are uploaded. Most market research companies run limited campaigns & close the survey once they have enough responses.
You will only earn points if you see an end screen with "Survey complete" message (Like below image)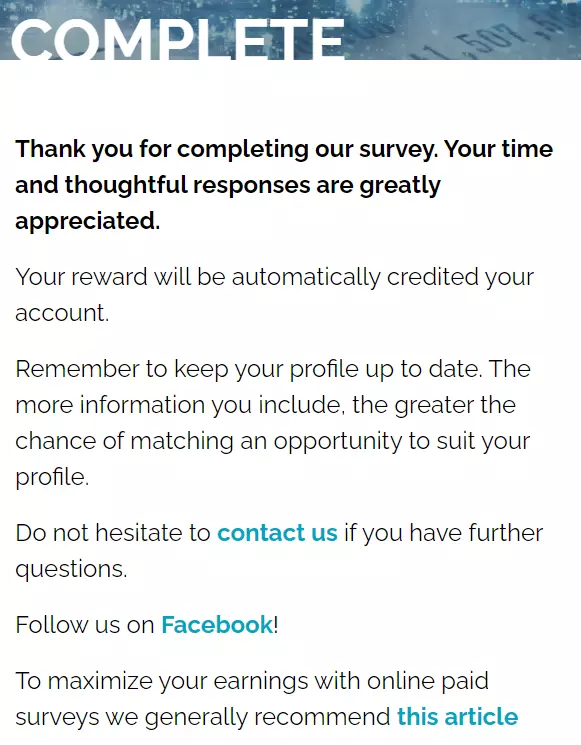 Different ways to make money with Surveyeah
1) Complete Surveys: It is the most primary way by which you can make money on Surveyeah. Survey points are allotted almost instantly & you can see your balance going up as you complete more surveys.
2) Refer your friends: Share your referral link with your friends & get paid 3 points after your friend completes his first survey.
Those are the two biggest money-making opportunities with Surveyeah.
How to withdraw from Surveyeah
There are mainly two methods that you can use to withdraw your rewards.
1) Digital Giftcards: Once you reach the minimum threshold amount, your gift cards from Amazon, Zalando, WowPorium, or other local vouchers will be sent to your email address.
2) Cash Payments: They have a tie-up with Paypal, Western Union, Skrill & Moneygram. Depending on your choice you can convert the points to cash & withdraw.
To check the minimum amount required to withdraw, visit the following link.
For a person living in INDIA, a minimum of 10$ (107 Points) is needed to withdraw via Paypal.
How much can you earn with Surveyeah
Surveyeah website says that you can up to 6 Euros/Hour as compared to other survey websites where you earn around 4 Euros/Hour.
The average payment from each survey is between 0.25 Euros & 4 Euros depending on the duration. Each survey can last anywhere between 5 to 15 minutes.
The frequency of surveys via email is relatively less but their survey section has a lot of surveys (updated every minute). So it's a good idea to keep an eye on that section & complete surveys as soon as they appear.
Surveyeah won't make you rich but it will help you earn some beer money that can be used for side hobbies or bill payments.
Surveyeah Payment Proof
Payment proof from Reddit user MajorFPS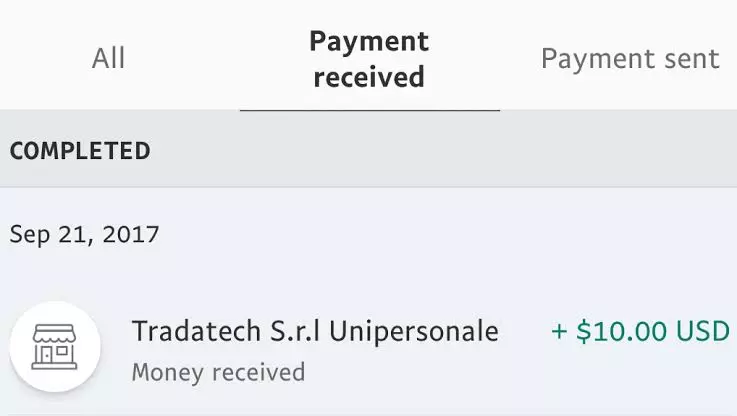 The payment proof shows that Surveyeah is a legit website that pays.
Surveyeah Alternatives
Here are a few websites that are similar to Surveyeah & are worth trying.
2) YouGov
3) LifePoints
4) AttaPoll
5) GrapeData
Surveyeah Pro's
1) They have a Simple Dashboard: Other survey websites are confusing & look spammy. Surveyeah as a clean website design with all surveys accessible from one place.
2) Great customer support: The founder himself is available for clearing your doubts. I tried contacting their support & within a few hours, I got a response.
3) Less Disqualification rate: let's face it, most survey websites that display surveys of other market research companies are waste of time. I thought the same of this but I gave it a try & to my surprise, I did earn points.
Yes, I did got rejected in many surveys but once you start understanding how the system works you start earning points.
Surveyeah Con's
1) Not an In-house Research Company: Firms like Yougov, Opinion world have their own market research business. Such survey websites have up to a 100% success rate. It is not the case with Surveyeah and thus getting disqualified for surveys can be frustrating.
2) Points Allotment can take time: Although, I got rewarded my survey points instantly. As per their website, It can take up to 3 weeks for your points to get reflected in your account.
Surveyeah Review Conclusion
Surveyeah is a legit website that is located in Italy. They are in this business for more than 8 years and have 2 million+ registered users. They have a simple to use website & registration process. With surveyeah, you can earn cash rewards by completing surveys. In this Surveyeah review, I did an in-depth analysis of the website with payment proofs.
FAQs